The Impact of Housing and Homelessness
on Child Well-Being
CASCW Spring Conference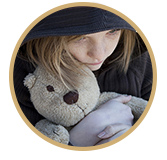 April 19 • 2017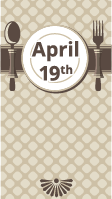 Title IV-E Child Welfare Breakfast
Are you a current or former IV-E scholar? Join us for the Title IV-E Child Welfare Breakfast on April 19, 2017 at 8am at the TCF Bank Stadium. This breakfast honors the 100th anniversary of the School of Social Work and the 25th anniversary of CASCW. Please RSVP no later than April 12th, 2017.
Questions? Contact us at snyde276@umn.edu or 612-624-3779.

Registration for 2017-18 PACC cohorts in Moorhead and the Twin Cities is now open!
The Well-being Indicator Tool for Youth (WIT-Y)
The WIT-Y was developed by the Center for Advanced Studies in Child Welfare (CASCW) at the University of Minnesota. The WIT-Y is a guided self-assessment tool for youth ages 15-21 who have had contact with the child welfare system. The WIT-Y Assessment encourages you to explore your sense of well-being across eight domains. Find out more.
News and Featured Stories
Guest blog post written by Wendy Haight, PhD, and Minhae Cho, MSW, Doctoral student, in partnership with the Center for Advanced Studies in Child Welfare. "Crossover youth" refers to youth who have experienced some form of maltreatment and also engaged in delinquency (Stewart, Lutz, & Herz, 2010). Research increasingly points [...]
Guest Blog Post for University of Minnesota Center for Advanced Studies in Child Welfare Written by: Amelia Franck Meyer, MS, MSW, APSW, LISW; CEO of Alia In child welfare, we come face-to-face with the need for healing on a daily basis. So much trust has been broken; so much pain [...]
Guestbloggers: Jane F. Gilgun, PhD & Samantha Hirschey, MSW, School of Social Work, University of Minnesota Maria is a fifth-grade girl that has been placed into foster care. Maria was walking to class through a crowded hallway.  The school principal was standing at the office door greeting the children. Maria [...]
Subscribe to Email Updates
From The Calendar
There are no upcoming events at this time. View all Events
From the Blogs